LEGISLATIVE WATCH WYOMING: Bill Codifying ICWA into State Law Passes House  
Eastern Shoshone Tribe member says legislation illustrates Wyoming recognizes tribes' rights
Published In: Politics
Last Updated:

Mar 02, 2023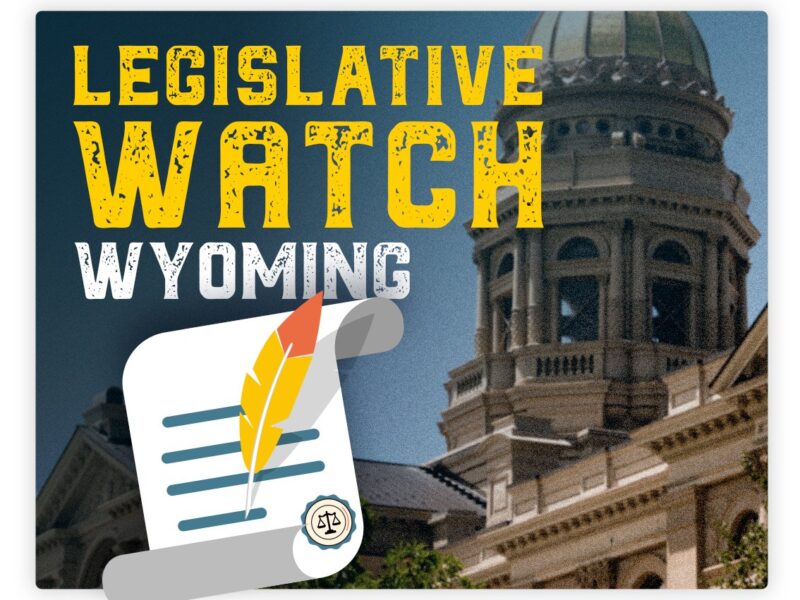 By Shen Wu Tan
Special to the Wyoming Truth
The House on Wednesday passed a bill that would codify provisions of the Indian Child Welfare Act (ICWA) into state law as the U.S. Supreme Court is expected to rule on the fate of the federal act later this year.
Representatives voted 39-21 on Senate File 94, also known as "Federal Indian Child Welfare Act codification." The legislation codifies ICWA into Wyoming statutes and details requirements and procedures for placing Native American children in shelter care or for adoption.
Members from both the Eastern Shoshone and Northern Arapaho Tribes expressed support for the bill.
"Our biggest concern is if the federal Indian Child Welfare Act is struck down, we're going to have to deal with states that don't have an act, a state Indian Child Welfare Act….," John St. Clair, chairman of the Eastern Shoshone Business Council, told the Wyoming Truth. "Wyoming can show other states that they do recognize our tribes' rights and the rights of our children and set an example to other states that they respect our heritage, respect us as tribes."
Sergio Maldonado, a member of the Northern Arapaho Tribe, also spoke in favor of the bill.
"It addresses the primary concern that has historical roots and that is the taking of children from tribal people, families, communities and their placement in non-tribal families…," he said. "We are at that point where the state is willing to work with us as people, as citizens of the state. So, yes, I support that kind of effort."
The bill gives Native American tribe exclusive jurisdiction over custody proceedings involving a child who is a ward of a tribal court or who lives or "is domiciled" within the reservation of the tribe, except where jurisdiction belongs to the state under federal law. For court cases involving a child who doesn't reside or isn't domiciled within the reservation of its tribe, the state court can transfer jurisdiction of the court proceeding to the respective tribe if there are no objections from the parents, the Native American custodian or the child's tribe.
Additionally, the "Indian custodian of an Indian child and the Indian child's tribe shall have the right to intervene in any state court proceeding for the shelter care placement of, or termination of parental rights, to an Indian child" under the legislation.
Lawmakers in the House also added a sunset date to the bill; in its current version, the measure would be repealed on July 1, 2027.
Rep. Ken Pendergraft (R-Sheridan) voted against Senate File 94 on Wednesday to avoid giving what he called "preference to any race on any subject at any time."
"We can't foresee the circumstances of any particular child," Pendergraft told his fellow legislators. "And it may indeed be that down the road there is a case where another option of any other placement would be preferable to all of those involved. But this law would stand in the way, and I don't think that's appropriate. I think we need to give liberty, we need to give freedom to the people that are dealing with this child's placement."
Rep. Landon Brown (R-Cheyenne), who voted in favor of the bill, said, "This isn't necessarily about the race issue. This is about granting those rights to sovereign tribes and giving them their rights, not because of race or skin tone or anything along those lines, and any implication of such is not at all what we're trying to do."
Senate File 94 heads back to the Senate for review before the bill can head to the governor's desk.
Last year, the Supreme Court heard oral arguments in Brackeen v. Haaland, in which several prospective adoptive parents and the state of Texas are challenging ICWA, arguing that the Indian Child Welfare Act violates states' autonomy in handling cases and creates an unconstitutional racial preference.
The ICWA provides guidance for cases of child abuse and adoption of Native American children. The act also establishes a preference for children to be placed with extended family members or with Native American foster or adoptive families.