LEGISLATIVE WATCH WYOMING: Bill Requiring Schools to Adopt Hazing Policy Barely Advances Through Senate Education Committee
Numerous UW students testify to hazing bill's importance
Published In: Politics
Last Updated:

Feb 03, 2023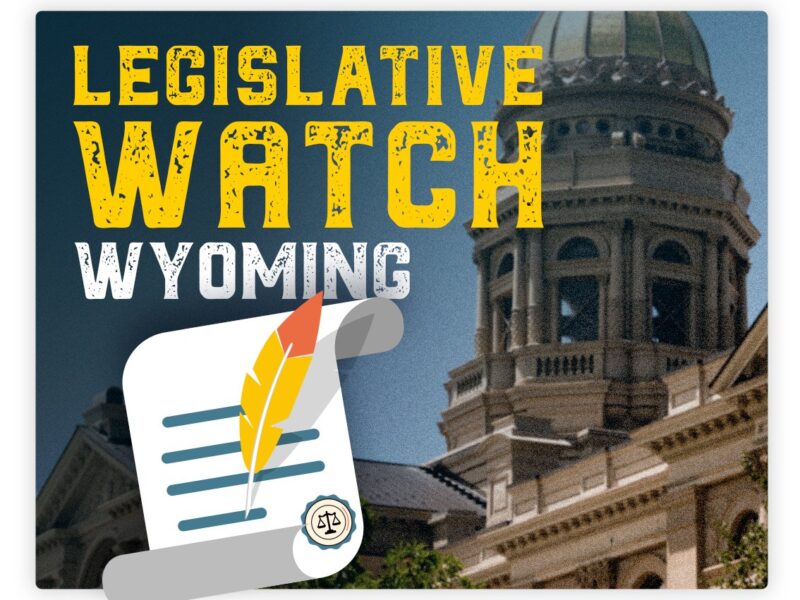 By Ellen Fike
Special to the Wyoming Truth
A bill that would require K-12 schools, community colleges and the University of Wyoming to adopt hazing policies barely passed through the Wyoming Senate's Education Committee on Wednesday.
Senate File 175 also would define hazing as "an intentional act or situation that is committed or created for the purpose of membership or affiliation with a group, team or other person that causes embarrassment, harassment or ridicule or risks emotional or physical harm to a student or employee."
"That may well be the best definition of hazing in the country, if we adopt it," Sen. Chris Rothfuss (D-Laramie) told his fellow education committee members on Wednesday.
The bill is co-sponsored by Rothfuss and Reps. Karlee Provenza (D-Laramie), Ryan Berger (R-Evanston), Landon Brown (R-Cheyenne) and Ken Chestek (D-Laramie).
Rothfuss, a member of the Senate Education Committee, told his colleagues that the legislation has been in the works for several years. A group of UW students approached the Legislature about clearly defining "hazing" and asking schools to adopt their own policies regarding the act, he said.
Rothfuss also pointed out that the bill specifically does not criminalize hazing, as he and his co-sponsors do not believe it is necessary to create a new criminal law for the deed. Each school would be allowed to adapt the hazing policy to its specific needs.
UW students Mason Brummel and Elena Jaruszewski both worked with Rothfuss and his co-sponsors to update the bill for this legislative session. They testified in support of the bill this week, along with three other UW students.
"Hazing, harassment, intimidation and bullying can and does happen at all education levels," Brummel told the committee. "I am confident this law can change this unfortunate fact."
Wyoming is one of six states in the nation without hazing prevention and reporting laws, Brummel testified. He also pointed to hazing incidents that have occurred in the last five years at Kelly Walsh High School in Casper and Riverton High School.
According to statistics shared by the University of Maryland, over half of college students are involved in some form of hazing and 95% of students who are hazed do not report it.
"We know hazing is happening in our own backyard, but we lack the resources and laws that can help students recognize and report hazing," Brummel said. "In order to combat hazing, schools at every level must acknowledge, report and discuss this issue. This bill will be our first big step in combating the stigma, secrecy and endemic problem of hazing in Wyoming."
Jarueszewski said when she heard Wyoming had no hazing law on its book, she was "immediately" compelled to do something to rectify that.
"When you first hear the word 'hazing,' your mind goes straight to sorority and fraternity life, but this is not the only community affected by it," she testified. "Varsity athletics, band members, students involved in theater, speech and debate and other organizations can and have been victims of hazing."
Jarueszewski said that by having a hazing law, students would no longer be afraid of experiencing the act or reporting it, should it happen to them.
Cheyenne resident Tom Milia told the committee that a friend of his hanged himself after being relentlessly bullied.
"I'm against bullying in all forms. I support this bill," he bluntly stated. "I still remember [my friend] from 55 years ago to this day."
Grady Hutcherson, president of the Wyoming Education Association, testified that his organization also supports the bill.
Sens. Cheri Steinmetz (R-Lingle) and Bo Biteman (R-Ranchester) both voted "no" on passing the bill out of committee, with the three other committee members voting to send it back to the Senate floor.