LEGISLATIVE WATCH WYOMING: House Committee Advances Bill Allowing Residents to Gather Shed Antlers and Horns Before Nonresidents
The legislation would give Wyomingites a three-day head start
Published In: Politics
Last Updated:

Jan 29, 2023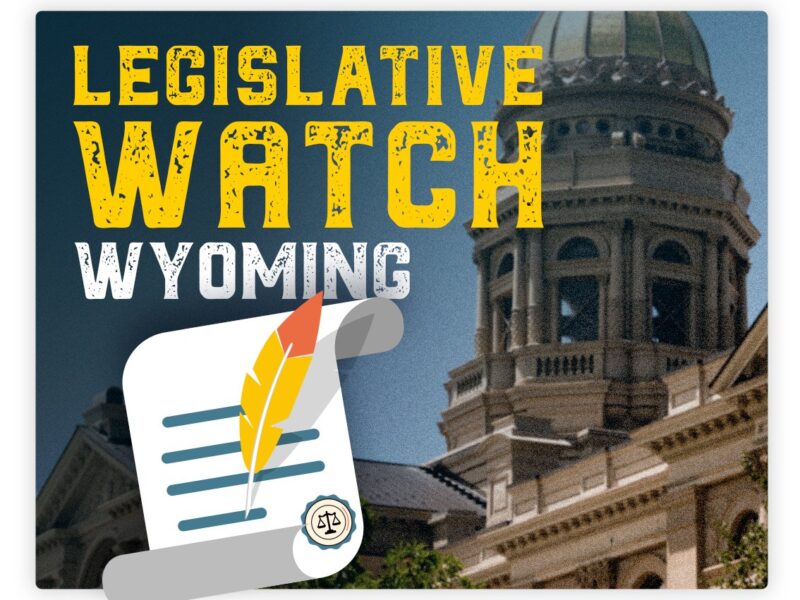 By Shen Wu Tan
Special to the Wyoming Truth
A House committee advanced a bill that would allow Wyoming residents to gather shed antlers and horns of big game animals three days before the start of the collection season for nonresidents.
The House Travel, Recreation, Wildlife and Cultural Resources Committee voted unanimously last week for House Bill 123, also known as the "Collection of antler or horns by residents and nonresidents." One lawmaker, Rep. Sandy Newsome (R-Cody), was excused from the vote since she was not present.
"This is for residents of Wyoming," Rep. Ryan Berger (R-Evanston), sponsor of the bill, told the committee on Thursday. "We have hunting seasons that we give a lot of residents priority to rather than nonresidents. And I think the residents want to see this. And I feel strongly about this bill. This is a good-feel bill for our residents. They're really going to like this."
The bill states that all wildlife in Wyoming is the property of the state, including shed antlers or horns located on public lands. It also outlines that there will be no private ownership of live animals classified as big or trophy game animals or any wolf or wolf hybrid.
The legislation directs the game and fish commission to regulate the collection of shed antlers and horns for the sake of "minimizing the harassment or disturbance of big game populations on public lands" west of Interstate 90 from the Wyoming-Montana state line to Buffalo and west of Interstate 25 from Buffalo to the Wyoming-Colorado state line throughout the year.
The commission, according to the bill, also can establish seasons for the collection of big game animal shed antlers and horns on public lands. The bill would go into effect July 1, 2023.
Rick King, chief game warden for the Wyoming Game and Fish Department, testified that the department does not have different seasons for residents and nonresidents currently, and it would need to create a means to identify residents from nonresidents.
"We'll need some ability to differentiate between residents and nonresidents," King said. "So I think some clarity there, some language inserted that clearly says the commission shall establish some sort of mechanism to determine who is a resident or nonresident for the purposes of this section would be very helpful for us. If that's not defined in this, I worry that people will find a loophole to claim residency."
Jessi Johnson, government affairs director of the Wyoming Wildlife Federation, testified about her concerns regarding the bill.
"I really appreciate what this bill is trying to get at, but I do have the same concerns that the agency had shared around this: the inability to tell the difference between a resident and a nonresident and to look at how we even can enforce that," Johnson said. "So, I think we are against the bill but for the conversation."
The bill now moves to the full House for consideration.