WOMEN YOU SHOULD KNOW IN WYOMING: Making Sure Families Fighting Childhood Cancer Always Have A Friend
How Casper's Lisa Eades turned her loss into a legacy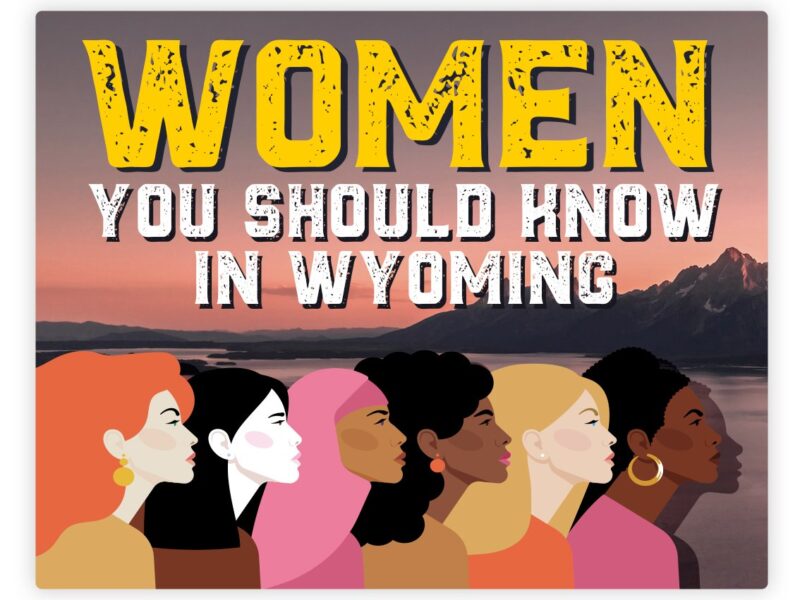 This story has been updated for clarification as of 6:30 p.m. MT.
By Sarah DiMuro
Special to the Wyoming Truth
On a holiday ski trip in December 1994, Lisa Eades' life changed forever. Her family of four, which included her husband, Rocky, and two young children, always looked forward to skiing together in Jackson, especially their son. At age 8, Jason was already an accomplished downhill skier.
But that year, Eades noticed something a little off with him. Jason fell on the slopes more than usual, and one of his eyes seemed to not track correctly. She made a mental note to take Jason to the eye doctor when they returned to Casper—and then enjoyed the rest of the vacation.
Back home, a physician friend suggested that Eades skip the eye doctor and take Jason straight to a neurologist. After several tests, Jason was diagnosed with a brainstem tumor. The statistics of survival were dire: roughly 95% of children diagnosed don't survive a year.
In shock, the Eades family sought more answers from cancer experts at the Denver Children's Hospital. The team said there was nothing they could do to help Jason. But Eades refused to give up. On the advice of a family friend, she took Jason to a New York specialist who was using a revolutionary approach to treat brainstem tumors.
"In a whirlwind, we packed up and quickly headed to New York City, a place we had never been to and knew no one there, expecting to be staying for a few days," Eades told the Wyoming Truth. "But that was certainly not the case."
Jason remained in New York for three months of treatment: surgery, chemotherapy, radiation and extensive physical therapy. Eades stayed with him, while Rocky, who owns a construction company, traveled back and forth to Casper to provide some stability for 4-year-old Brooke, who was being cared for by Eades' parents.
Jason fought hard and was thrilled when a scan revealed no evidence of the cancer. But the celebration was short-lived: the tumor returned a few months later, and on November 11, 1995, Jason passed away.
Eades was devastated: "It was all I could do to get out of bed and take care of our young daughter."
Eades' friends and family wanted to do something for her and others facing a similar crisis. In 1996, less than a year after Jason passed away, they helped Eades co-found the nonprofit Jason's Friends.
Initially, a handful of volunteers delivered meals so Casper families had one less thing to worry about while shuttling their child to doctor's appointments and treatments. But soon, it became apparent that the young patients and their stressed-out parents needed more than a chicken dinner. Eades watched several Wyoming families lose their entire life savings, including their homes, and she vowed to never let that happen again.
Eades launched a fundraising campaign to transition Jason's Friends from one that simply provided meals and emotional support to one that helped cover living expenses for families in crisis, such as house payments and travel for medical care.
Since 1996, Jason's Friends has raised almost $7 million and supported hundreds of families—all Wyoming residents with a child under 21 who has been diagnosed with cancer or a brain or spinal cord tumor. The online application is brief and the process moves quickly, as Eades knows families often have to travel on short notice for treatment.
"Our main goal is always to do anything we can to ease the [financial] burden and allow these parents to concentrate on their sick child," Eades said.
Currently, the Casper-based organization is helping 155 Wyoming families; there are no income restrictions or qualifications to receive assistance. Jason's Friends remains a primarily volunteer-led organization with a board of eight directors. Eades has always been a volunteer and never received a salary from Jason's Friends.
"[We] keep the board small, so we never lose sight of what our mission is," said Eades, who serves as organization's president.
Eades is less involved in the daily operations of Jason's Friends than she was early on, but she remains active with fundraising. Currently, she is helping with the 2023 Bowl for Jason's Friends, scheduled for March 4 at El Mark-O lanes in Casper. The event raises nearly $400,000 annually.
"It is incredible how the community comes together each year for this event," Eades said. "To have 1,000 bowlers in Wyoming taking part says a lot about how amazing the people in this state are and how much they believe in what [Jason's Friends] does."
Eades moved to Wyoming from The Twin Cities as a teenager and can't imagine calling any other place home.
"I just love the people, the wonderful people and the community here in Wyoming," said Eades, a graduate of Natrona County High School and the University of Wyoming.
For the past 25 years, Eades has co-chaired the Wyoming Cancer Coalition. In that role, she ensures that its mandatory five-year plan places attention on childhood cancer.
"There are still many states that don't address childhood cancer in their plans, and I want to consistently ensure Wyoming isn't one of them," Eades said.
For helping families navigate childhood cancer, Eades has been recognized multiple times by the Boys and Girls Club of Central Wyoming, with the CEO Ashley Bright calling her a "warrior for families in Wyoming."
"Lisa has done so much for the state of Wyoming, going places most people don't go with such grace and grit," Bright told the Wyoming Truth.
Eades wants all the Wyoming families that come through Jason's Friends to know that she's with them for "the long haul." She'll provide endless hope, help them fight and celebrate any wins along the way—whether it's by phone, email or an in-person meeting.
And if the outcomes aren't good? Eades is right there, offering the love and light families need. After all, that's what Wyoming warriors do.