LEGISLATIVE WATCH WYOMING: Bill Would Expand Access to Overdose-Reversing Drugs
New medications in development intended to better combat fentanyl
Published In: Politics
Last Updated:

Jan 16, 2023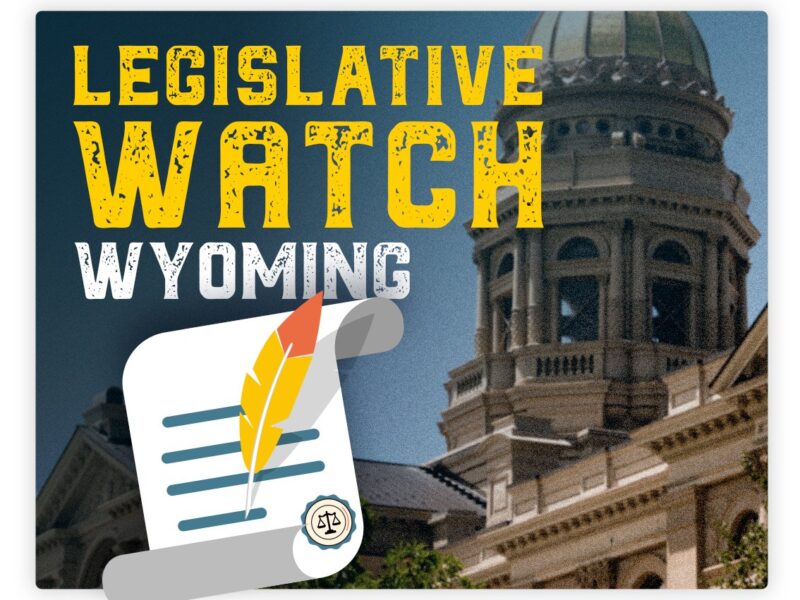 By CJ Baker
Special to the Wyoming Truth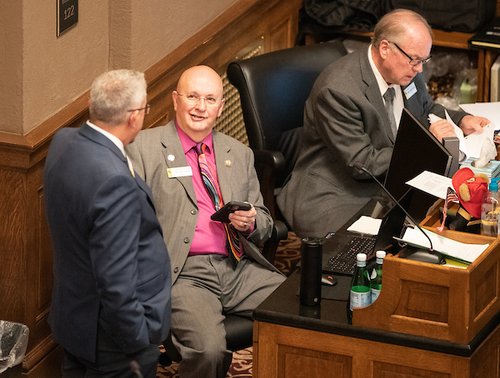 Most laws that pass the Wyoming Legislature don't take effect for several months. But on Friday, Sen. Fred Baldwin (R-Kemmerer) urged his colleagues to set an immediate start date on a bill that would make it easier for the public and first responders to get opioid-reversing medications.
"People are dying right now," Baldwin said on the Senate floor. "While we're all sitting here, somebody's dying of an opioid overdose."
Senate File 7 easily passed its first vote, putting Wyoming closer to making new opioid-reversing products more widely available. It's one of a few bills this session aimed at a crisis that Baldwin said is "becoming overwhelming."
In 2017, in response to a rash of overdose deaths from oxycodone and other prescription painkillers, the Legislature allowed all first responders and the general public to obtain and administer opioid-reversing naloxone. (Prior to the change, the drug had only been accessible to medical personnel and responders.) Most commonly sold as the Narcan-branded nasal spray, naloxone can rapidly reverse the effects of an opioid overdose, even restoring a person's breathing.
Following the passage of the law, the crisis ebbed, as the number of fatal overdoses in the state dropped from 106 deaths in 2014 to 62 in 2017. However, the downward trend quickly reversed, and as of August, Wyoming had suffered 112 fatal overdoses in the preceding 12 months, according to provisional CDC data.
The United States has seen an even more pronounced surge in drug-involved overdose deaths — from around 52,400 fatalities in 2015 to 91,800 in 2020 — driven by the rise of the synthetic opioid fentanyl. In recent years, the number of deaths involving fentanyl and other manmade opioids more than quadrupled in Wyoming — from 10 in 2018 to 42 in 2021.
Fentanyl is up to 100 times more powerful than morphine. Mexican cartels and other criminals frequently add fentanyl to other drugs to make them cheaper and more powerful, officials say, but its potency can bring deadly consequences. As one example, fentanyl-laced pills made to look like oxycodone are believed to have caused the death of a 25-year-old Cody man earlier this month.
Given the heightened potency, it can take multiple doses of Narcan to reverse the effects of fentanyl, but pharmaceutical companies have been working to develop more effective medications, with some already on the market. Baldwin's bill would ensure Wyomingites have access to all current and future "opiate antagonists" that win FDA approval.
At a Friday committee meeting, State Health Officer Dr. Allie Harrist expressed support for the legislation.
"We do think it will increase access to these life-saving medications as these new drugs are developed," Harrist said, "especially with the increase in the effects of fentanyl that we're seeing in the state already."
Matthew Welsh, the director of government affairs at Opiant Pharmaceuticals, also voiced support. Opiant contributed to the development of Narcan and is now working on a nasal spray called OPNT003 that the company believes could be better suited to combat fentanyl. However, since it doesn't contain naloxone, current state law would not allow the nalmefene-based OPNT003 or other alternatives to be dispensed to the public.
"This simple change [to the law] will ensure that Wyoming has access to all available opioid antagonists and will have every tool available to them in [the] time of this crisis," Welsh said.
After SF 7 won unanimous approval in committee, Baldwin spoke to that crisis on the Senate floor, betting that everyone in the chamber knew someone who's died from or had a close call with an opioid overdose. A registered nurse by trade, Baldwin said he hopes the epidemic ends soon, but "I don't anticipate that."
Over in the House, Rep. Rachel Rodriguez-Williams (R-Cody) is sponsoring a bill that would provide up to $4 million for law enforcement agencies to purchase or train fentanyl-detecting canines while a proposal from Rep. Ember Oakley (R-Riverton) would make it a felony crime to expose a child to fentanyl.