LEGISLATIVE WATCH WYOMING: Senate Passes Anti-Bullying Bill, Now Heads to House for Review
Senate education committee also advances legislation to repeal immunity for use of corporal discipline
Published In: Politics
Last Updated:

Jan 14, 2023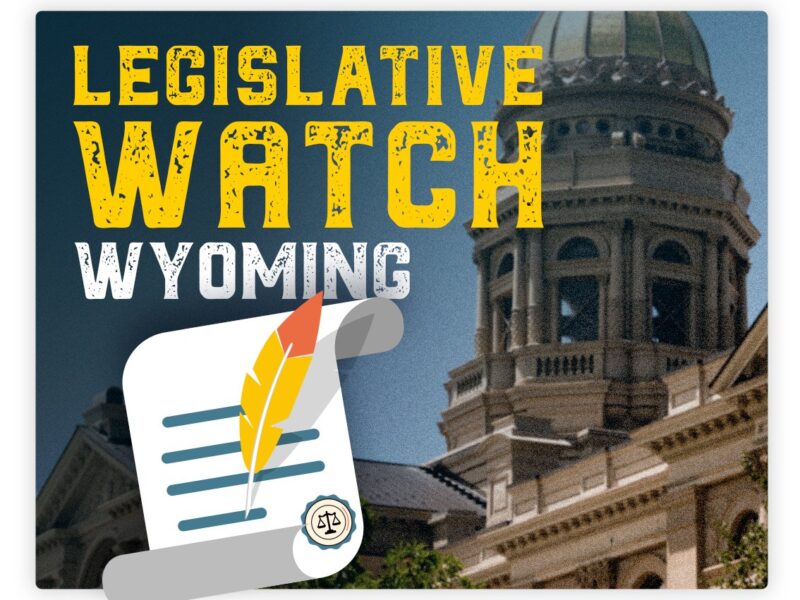 By Shen Wu Tan
Special to the Wyoming Truth
The Senate on Friday advanced two education bills in the legislature: one that would clarify Wyoming school districts' policies prohibiting bullying aren't limited to students and another that would repeal a statutory provision offering civil and criminal immunity for school staff for corporal discipline of a student.
Senators voted 30 to 1 for "Safe school and climate act amendments," or Senate File 49, which prohibits harassment, intimidation or bullying by any person, "including but not limited to students, school or district employees, administrators or volunteers." It also requires each school district to adopt an anti-bullying policy and involve parents, guardians, school employees, volunteers, students and others in creating the policy.
"We recognize that our schools need to be safe, conducive places where students from all walks of life can learn and grow," Tate Mullen, government relations director for the Wyoming Education Association, told the Wyoming Truth. "This bill simply works to make sure that our students and schools remain the safe places to learn that they have been across the state."
The legislation also mandates that schools' anti-bullying policies include consequences and appropriate remedial actions for persons who bully, harass or intimidate others; procedures for reporting and documenting violations to the policies; and a process for talking about the districts' policies with students.
It also requires the Wyoming Department of Education to develop model policies for kindergarten through 12th grade and teacher guidance on identifying and preventing bullying by no later than Sept. 1, 2023. The bill would go into effect July 1, 2023.
Linda Finnerty, a spokesperson for the Wyoming Department of Education, previously told the Wyoming Truth that current statute requires all school districts to have bullying and harassment policies in place, but that these vary from district to district. She was unable to provide further comments about the bill.
The bill now moves to the House for review.
Also on Friday, the Senate education committee unanimously approved a bill, Senate File 47, that would remove civil and criminal immunity for teachers, principals and superintendents who use "reasonable corporal discipline" on a student even if authorized by a school district policy.
Jeff Jones, a principal at Tongue River Middle School, testified Friday in front of the committee, expressing his disapproval of corporal discipline in schools.
"The research on the ineffectiveness of corporal punishment is staggering at this point," said Jones. "There is no longer a place for Wyoming schools to support corporal punishment."
Mullen said the education association also supports the bill, emphasizing districts and schools should utilize best practices and evidence-based policy solutions.
"Corporal discipline is not only highly ineffective, but it is typically used on a specific segment of the student population, including low-income, minority and those students with diagnosed and undiagnosed learning disabilities," he told the Wyoming Truth.
Only three school districts in Wyoming have corporal discipline allowance in their policies, according to Mullen.
"What we're doing here is repealing the last vestiges of this from the books, this liability protection," said Sen. Bo Biteman (R-Ranchester) during the committee meeting. "If this bill were to pass, the consequences would be such that these three districts are now open to civil and criminal consequences for their actions if they do use corporal discipline and a parent feels it was not appropriate and their kid comes home with bruises and they want to know why, then they can take legal action against this school district."
The bill will now head to the full Senate for review.