LEGISLATIVE WATCH WYOMING: University of Wyoming Receives State Funds for Staff Pay Raises, Construction Projects
'Finishing what we started' a theme for UW's budget requests
Published In: Politics
Last Updated:

Mar 27, 2023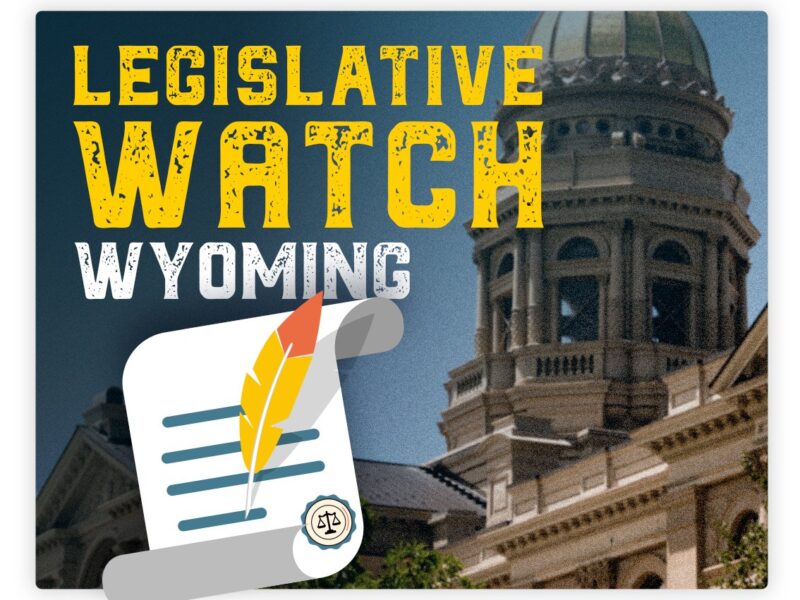 By Shen Wu Tan
Special to the Wyoming Truth
Lawmakers allocated over $120 million to the University of Wyoming (UW) to wrap up long-planned construction projects and greenlighted additional funding for employee salary raises. Several initiatives also will receive more funding as outlined in the supplemental budget approved during this year's general session.
"We deeply appreciate the remarkable show of support from the governor and legislators for Wyoming's university, in line with our emphasis on people and programs," said Ed Seidel, UW president. "The supplemental budget and capital construction bills will make it possible to advance some key initiatives; bring more of our employee salaries and wages closer to market averages; and complete major construction projects that have been impacted by inflationary pressures."
The supplemental budget includes a yearly increase of $12.27 million for wage hikes for staff and faculty, with a focus on raising pay for entry-level employees and those at the low end of the pay scale, UW announced in a written statement.
During last year's budget session, $8 million had been approved to offer the first "broad-based" raises for university staff since the 2018-19 fiscal year. This new round of raises will begin July 1 when the next fiscal year kicks off.
"Our number one priority was staff and faculty raises," Mike Smith, UW's vice president of governmental affairs and community engagement, told the Wyoming Truth. "And that was really one of the governor's priorities across all the state, all state employees. And fortunately, UW was included in his recommendation for those raises. And it's going to be very helpful for us to retain great people and also attract new folks when we have openings."
Gov. Mark Gordon and legislators also backed funding for ongoing initiatives, including an annual increase of $5.5 million for Tier-1 Engineering Initiative programming and $3.6 million for Science Initiative programming. Additionally, there are one-time appropriations of $5 million for UW's Advanced Research Computing Center; $2.5 million in endowment matching funds for the College of Agriculture, Life Sciences and Natural Resources; and $1.5 million in endowment matching funds for the School of Energy Resources.
Another one-time appropriation of $14.75 million will go to continual development of new, non-energy uses for Wyoming's coal via the carbon engineering program and $300,000 to analyze the feasibility of making high-grade graphite from coal.
Lawmakers allocated $12 million to complete the university's new Science Initiative Building, including the Student Collaborative Research, Outreach and Learning Lab, the Model Organism Research Facility and a lab research space.
Previously, state officials approved funding for three major construction projects: new residence halls and a dining facility, construction of an indoor competition pool for UW's swimming and diving teams and renovation of War Memorial Stadium's west-side stands. The $120 million appropriation in Wyoming's capital construction budget will help the university complete these projects despite higher costs from inflation, according to a statement from UW.
"This was a very successful year for the University of Wyoming," Smith said. "This year, I would say finishing what we started, that was kind of the theme for our budget requests – at least the vast majority of the budget requests – and the capital construction bill or appropriations as well."
The supplemental budget also allocates $7.5 million for the College of Health Sciences to develop an accredited physician assistant training program.
Additionally, lawmakers approved $5 million for major maintenance projects; a $2.7 million maximum inflation adjustment for utilities; $2 million for handling light detection and ranging data collected by the U.S. Geological Survey; a $1.6 million annual, ongoing increase for the university's Agriculture Research and Extension Centers; and $860,000 for recruiting and retaining jobs at UW's Wyoming State Veterinary Laboratory.